Post Hurricane Updates and Resources for Collier Businesses
Governor Ron DeSantis Activates the Florida Small Business Emergency Bridge Loan Program, Making $50 Million Available – At Least $10 Million of Which Must Go to Assist Agricultural Businesses Impacted by Hurricane Ian
Governor Ron DeSantis activated the Florida Small Business Emergency Bridge Loan Program, making $50 million available — at least $10 million of which must go to small businesses that are agricultural producers impacted by Hurricane Ian. Small businesses in the most impacted counties — Charlotte, Collier, Lee, and Sarasota — will be escalated and prioritized as they are received.
Loans approved through the Emergency Bridge Loan Program are intended to "bridge the gap" between the time a disaster impacts a business and when a business has secured longer term recovery funding such as federally or commercially available loans, insurance claims, or other resources. Eligible small businesses may apply for loans of up to $50,000 through the program.
The program, administered by the Florida Department of Economic Opportunity (DEO), provides short-term, zero-interest loans to small businesses that experienced economic injury or physical damage due to Hurricane Ian. Visit www.FloridaJobs.org/EBL to learn more about the program, as well as to view the lending guidelines and required documentation and to complete an application by the December 2, 2022, deadline. Business owners who need further program information may call 833-832-4494 Monday through Friday from 8:00 a.m. to 5:00 p.m., Eastern Time.
​Collier Comes Together Hurricane Relief Fund
The Collier Community Foundation has reactivated its Collier Comes Together Hurricane Fund to assist Hurricane Ian victims. Activation of the fund allows CCF to act quickly to ensure immediate aid is provided where needed most. 100% of donations are distributed to area nonprofits serving victims and their families without administrative fees.
​
The fund's purpose is to assist those affected and the nonprofits that support the victims in the aftermath of a crisis. It also serves to assure donors' support will reach its intended cause. Fraudulent sites pop up following a disaster or emergency that mislead donors about where their funds will go. Any funds not used for Hurricane Ian relief will be returned to the Your passion. Your Collier. Crisis & Disaster Relief Fund to ensure the Collier Community Foundation is prepared for future events that affect our community.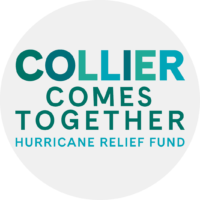 Volunteer Florida - Hurricane Ian Volunteer Opportunities
Volunteer Florida exists to endorse volunteerism as a solution to critical issues in Florida. As Florida communities recover from the devastating impact of Hurricane Ian, Volunteer Florida has heard from many members who want to help and get their companies and employees involved in recovery efforts.
If you are interested in learning more, a variety of opportunities can be found on the Volunteer Connect platform.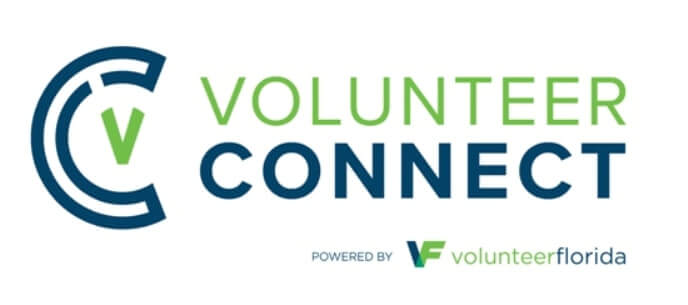 FEMA 
Disaster victims can obtain additional information and apply for disaster assistance through FEMA in various ways. A toll-free number has been established by FEMA for disaster victims to apply for certain types of disaster programs and obtain information about others. You can obtain information by calling.
Phone: (800) 621-FEMA (3362)
www.fema.gov
​
Business Damage Assessment Survey 
The Florida Department of Economic Opportunity (DEO) and the State Emergency Response Team (SERT) activated the Business Damage Assessment Survey in response to Hurricane Ian. Survey responses will allow the state to expedite Hurricane Ian recovery efforts by gathering data and assessing the needs of affected businesses.
Enterprise Florida Resource Page
For any businesses affected by Hurricane Ian, Enterprise Florida has launched a Disaster Assistance Resources Page with a list of state and federal resources available for businesses to utilize in their mitigation, preparedness, response, and recovery activities.
Disaster Assistance - SBA Disaster Loan
Businesses of all sizes located in declared disaster areas, private nonprofit organizations, homeowners, and renters affected by declared disasters, including civil unrest and natural disasters such as hurricanes, flooding, and wildfires can qualify. Visit sba.gov/disaster to find out more.
IRS Excise Tax 
IRS will waive tax penalties on disasters on a case-by-case basis.
Phone: (800) 829-1040
www.irs.gov/businesses
State Assistance Information Line 
The State Assistance Information Line (SAIL) is a toll-free hotline activated at the time of an emergency to provide an additional resource for those in Florida to receive accurate and up-to-date information regarding an emergency or disaster situation impacting Florida.
SAIL hotline: 800-342-3557
During an emergency, the hotline is operational daily at set hours depending on the severity of the event.
Be sure to stay tuned to your local officials and/or log on to FloridaDisaster.org during an emergency event for exact hours of operation.
Florida Housing Finance Corporation 
If your family has been displaced, we encourage you to visit www.FloridaHousingSearch.org. This free, statewide search platform is updated to ensure all listings are accurate and can help you quickly locate an affordable rental property. If you do not have Internet access, you may also call the following toll-free number for assistance in conducting a search: 1-877-428-8844.
If your home sustained damage as a result of the storm, your local State Housing Initiatives Partnership (SHIP) program office may have recovery assistance available to help with temporary relocation, rental assistance, debris removal, and/or home repairs. Please contact your local SHIP office directly for more information: Local Government Information (floridahousing.org)
SBA Disaster Centers
SBA's Lee County Business Recovery Center (BRC) is open at The Hub at SWFL, Inc. in Bonita Springs. The Collier County BRC will open at 11 a.m. Thursday at The Naples Players in Naples. All BRCs will remain open until further notice.
​